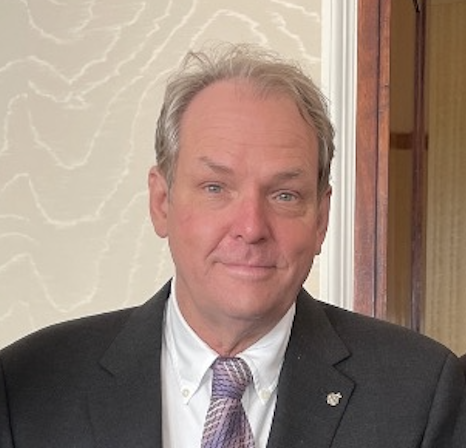 Hubert Chrétien
M.S.M
Mr. Chrétien first experienced the wonders of scuba diving at the age of 11, in 1972. Mr. Chrétien has taught scuba diving to people with disabilities since 1993. In this time he has taught men and women with various types of disabilities: paraplegics, quadriplegics, blind, persons with muscular dystrophy, cerebral palsy, multiple scleroses, spina bifida, traumatic brain injury and others. Many of his students have gone on to become very active divers engaging in such activities as night diving, deep diving, cavern diving, technical diving and even ice diving. His students have explored the Red Sea, Australia's Barrier Reef, Indonesia and multiple locations in Canada and the Caribbean. Hubert Chrétien is a member of the Handicapped Scuba Association (HSA); the first and only international scuba accreditation agency for people with disabilities. As one of only two HSA course Director trainers in the world, Mr. Chrétien is qualified to train scuba instructors in the instruction of people with disabilities. As part of his HSA Scuba Instructor curriculum he teaches diving techniques, basic physiology, psychology of disability, access and general disability awareness issues.

In December 2015 at Rideau Hall, the Governor General of Canada recognized the inspiring work of Hubert Chrétien in Freedom at Depth Canada in decorating him with the Meritorious Service Medal M.S.M.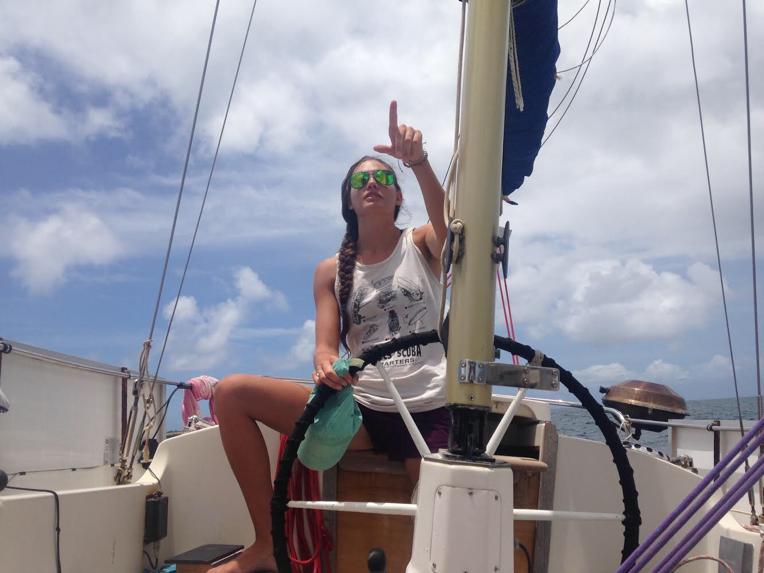 Katherine Rollings
Manager of Operations / Instructor / Captain
Katherine Rollings entered the dive industry at the age of 16 when she got a job at the local dive shop in Brockville, Ontario. She returned to Brockville during the summers between university to work at the dive shop and to continue advancing her dive education. In the last several years she has pursued technical diving; receiving certifications for sidemount, advanced nitrox, decompression procedures, rebreather and intro to cave. She has also taken courses in freediving and underwater archaeology. 

After several years of volunteering for Freedom at Depth, she began working as a Divemaster in 2015. In 2018, she finished her Open Water Scuba Instructor Course, and began teaching recreationally and assisting on Freedom at Depth courses. In 2019, Katherine assumed the role of Manager of Operations for Freedom at Depth. She graduated from Bishop's University with a B.A in International Studies.
Diane Morrell
Director at Large
Diane joined the Freedom at Depth Canada Board in April 2019. Despite sustaining a spinal cord injury in 1989 while tobogganing, Diane has led an active life as a spouse, mother, volunteer, and has successful career and participates in various sports.
Diane began diving in 2009 with Freedom at Depth and has continued to pursue additional dive education including, rescue diver, cavern, intro to cave, advanced nitrox, side-mount, and freediving. Although Diane was not able to be certified as a rescue diver due to the inability to remove an injured diver from the water, she was determined to take the course to gain new diving skills. Certification was not her primary goal with this course, but to learn more about safety and to become a better diver through this experience.
As a volunteer, Diane has co-founded two charitable organizations in her home community of Sault Ste. Marie. She is still an active Board member of No Limits Adaptive Ski Association (adaptive downhill skiing). She is also an active downhill skier.
 
Diane works as Accessibility Coordinator for the Corporation of the City of Sault Ste. Marie.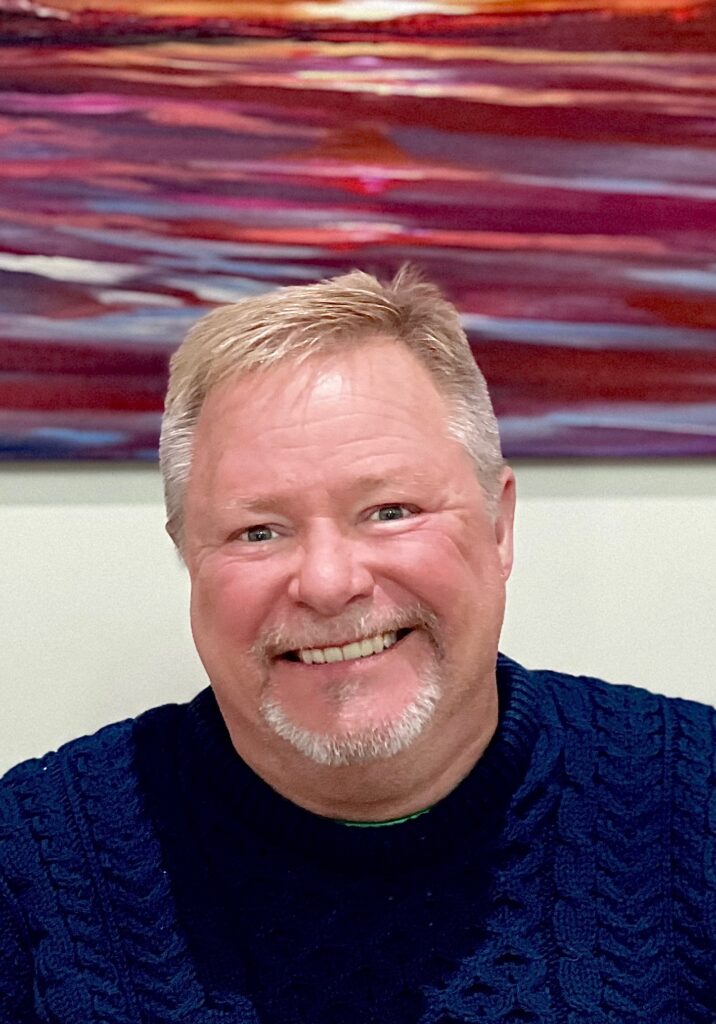 Daryl Rock
President
In 1983, while attending College Militaire Royale de St Jean (CMR), Daryl Rock sustained a spinal cord injury that resulted in him using a wheelchair ever since. Following this injury Daryl moved to Ottawa where he returned to university, completed an undergraduate degree and an MA in Public Administration before beginning a career in the Canadian federal public service.
Not letting the wheelchair slow him down, Daryl developed a passion for adventure travel, visiting dozens of countries around the world. While many of the places he visited were not wheelchair accessible, Daryl discovered that with the right attitude, a little creativity and support of others, almost anything was possible. While visiting Australia in 1990, Daryl had an opportunity to scuba dive the Great Barrier Reef. This experience sparked a lifelong passion for diving and led to him becoming involved in the founding of Freedom at Depth Canada.
Now a retired senior executive of the Canadian Federal Public Service, Daryl divides his time between travelling and community service. In addition to being Chair and co-founder of Freedom at Depth Canada, he is currently a member of the Board of directors of the Canadian Foundation for Economic Education and iStory, a national aboriginal education organization. He is also a Director at West Wind Associates, a member of the National Capital Commission's Accessibility Advisory Committee and member of the Sovereign Order of St. John of Jerusalem.
He is the past-Chair of the Rick Hansen Institute (a global research institute committed to addressing spinal cord injury issues), and past-Chair of the Ontario Neurotrauma Foundation. Over the years he sat on numerous other board and government committees. He is a recognized expert in social development and public policy. He has presented at conferences throughout North America. His work has been profiled in the Wall Street Journal and Forbes Magazine.
He holds a Masters degree in Public Administration, and a BA in Political Science both from Carleton University, as well as a CEGEP certificate in engineering from College Militaire Royale de St. Jean.
Originally from Halifax, N.S. he currently resides in Ottawa with his wife Melanie.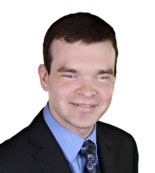 Mark Dumalski
Treasurer
Mr. Dumalski is a Chartered Professional Accountant and one of the first visually impaired individuals in Canada to become certified as a recreational Open Water Scuba diver. Following his recreational certification in 2002, Mr. Dumalski obtained his Advanced level HSA certification with Freedom at Depth in 2008. In the years since his introduction to the sport, Mr. Dumalski has continued to demonstrate that conventional expectations concerning the visually impaired community and scuba diving do not always apply. With minimal assistance from sighted divers, he has completed countless dives, independently exploring several ship wrecks in the St. Lawrence River, fresh water caverns in Northern Florida, and coral reefs in the South Pacific.

From his career as an international tax partner with Deloitte LLP, to his numerous pastimes including scuba diving, curling, and downhill skiing, Mr. Dumalski's life is full of examples which demonstrate his firm belief that persons with disabilities are capable of achieving any goal, and accomplishing any task, regardless of perceived limitations.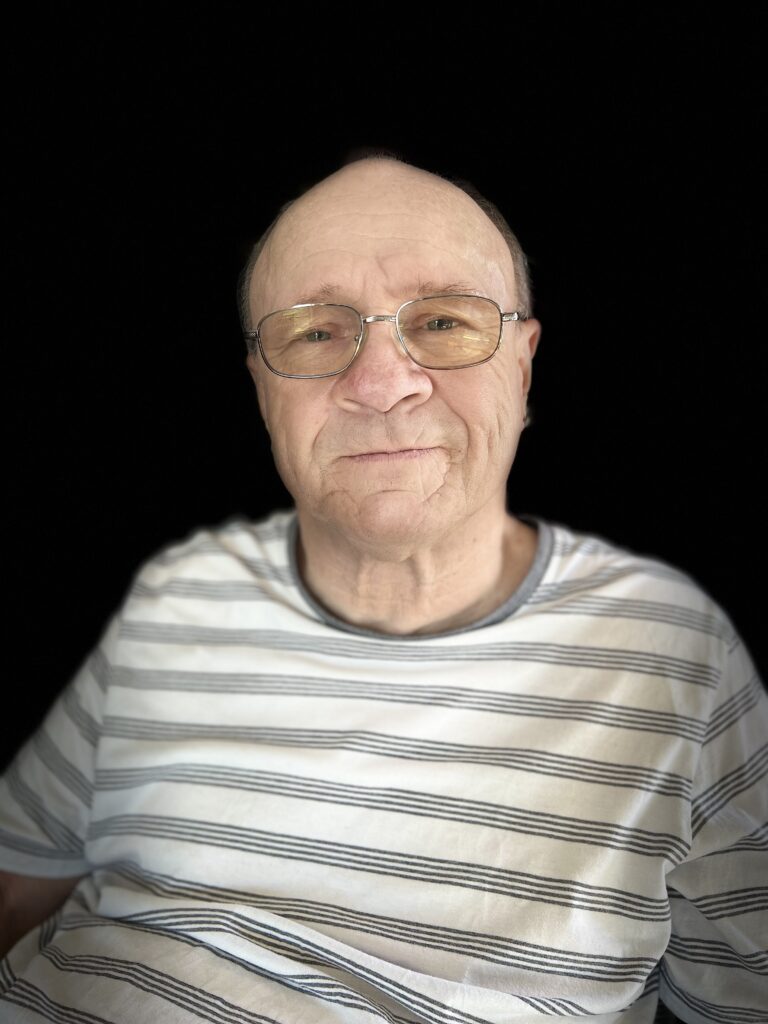 Bob Brown
Director at Large
Bob Brown had a spinal cord injury in 1972. He has been an advocate for persons with disabilities since 1973. He was instrumental in developing housing concepts for persons with physical disabilities. He participated in wheelchair sports such as Murderball when it was first introduced to Canada (now wheelchair rugby), track and field, and wheelchair basketball. 

Bob grew up in and on the water since he was eight years old and went on to be an avid waterskier. He raced semi-pro Grand Prix snow mobiles in Canada and was one of the youngest at the age of 15 in Canada and the United States. He has always been competitive in most sporting activities. He is an active disability rights advocate and has even been involved in major human rights court cases that have gone to the Supreme Court. He has received the Queens Jubilee and Canada 125 medals for his contribution to volunteer work and community service. 
He has a love and passion for the underwater world as an advanced scuba diver. He has travelled to the Pacific, Caribbean and the Great Lakes in Canada for diving. Bob is a retired career public servant and is now secretary for Freedom at Depth Canada.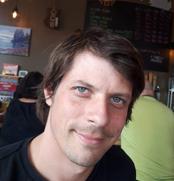 Tim Inglis
Instructor
Tim learned to dive with Freedom at Depth when he was 14 after his leg was amputated due to cancer at the age of 11. He dove with the foundation for five years before becoming an HSA instructor himself. He has now been training SCUBA divers for more than a decade and has extensive experience diving with people with all kinds of disabilities.

Tim holds a bachelor's degree in biomedical and electrical engineering from Carleton University. He endeavors to make diving safer through his work on dive computers and rebreather electronics.

Tim is also a passionate technical diver with experience in deep, cave, and shipwreck diving. He is proficient in the use of several advanced diving configurations including multi-gas open circuit and closed-circuit rebreather systems. Tim enjoys exploring dive sites around the world and has interests in marine life photography, decompression theory, and coastal ecology.
Board of Directors
Daryl Rock – President; Marc Dumalski – Treasurer; Robert Brown – Director at Large; Diane Morrell – Director at Large